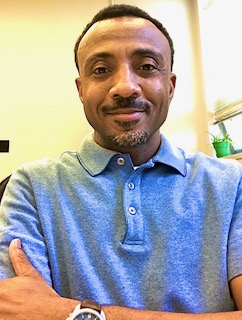 I have been walking with the Lord since the Fall of 1996. In 1996 the Lord saved me from my sin radically changing my heart and life. Since late 1997 I have been involved in ministry work ranging from the Sunday school classroom to the pulpit.
I have worked at the United States Postal Service for 23 years while at the same serving in ministry bi-vocationally.
I am currently a Postmaster of the Cleveland, MS Post Office. I also served as an associate pastor at the First Presbyterian Church in Clarksdale, Mississippi. I initially became a part of this staff in 2013 and served until 2021. At First Presbyterian Church I assisted with the Order of Worship service, Outreach, Youth, Sunday School, and Preaching on Sunday morning. Previously, I had been the lead pastor of New Covenant MB Church for 8 years which is also in Clarksdale, Mississippi.
I have been happily married for 23 years to my one and only Kandis Webb. We have 3 adult children, Kayla, Stephen-Malik, and Morgan. We have made Clarksdale, Mississippi our home since 2007.
We have now been in the Mississippi Delta for 14 years and having raised our 3 children we sense the Lord is not done with us yet. There is yet tremendous opportunity for the advancement of God's kingdom through the local assembly here in Clarksdale. I look forward to all the opportunities that God will undoubtedly bring our way in the days and years to come!